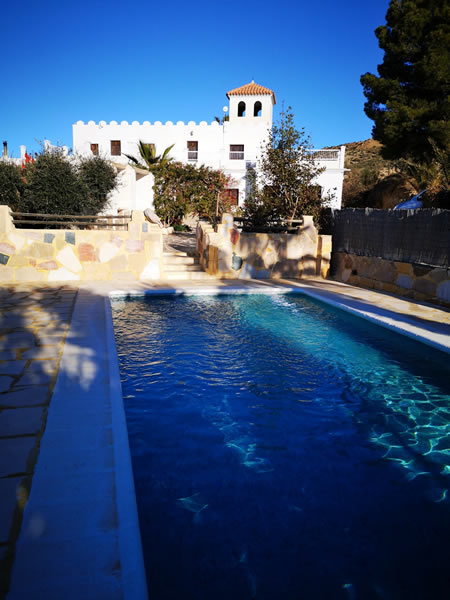 We want our guests to feel nurtured, carefree and, most importantly, at home.
Rooms are simple but comfortably furnished.
We have two double/twin en-suite bedrooms with shower and toilet facilities which have direct access to our huge terrace and 'chill out' room.
On the ground floor we have: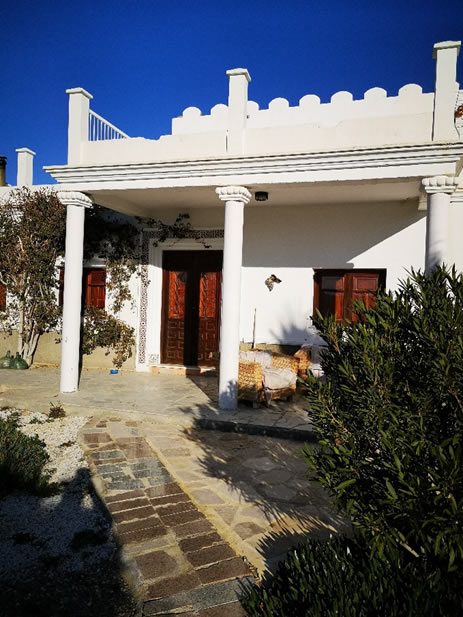 We also plan to convert the stables which will add an additional two bedrooms and a shared bathroom.
Towels, including pool towels, and hairdryers are provided.
We also have links with other guest houses/hotels so we can accommodate larger parties.
Breakfast is included and we use as much fresh, locally sourced and organic produce as we can (click here for example of breakfast buffet).
WIFI is available throughout the house.
Guests are welcome to help themselves to various teas, filter coffee, filtered water and fruit at any time during the day. Additional soft drinks are available from the honesty bar. Snacks, lunch and dinner can also be provided with 24 hours-notice.
If you would like to contact us, please click here: This email address is being protected from spambots. You need JavaScript enabled to view it.
We can accommodate any type of dietary requirements and examples of menus can be found by clicking on the links below:
Environmental Policy
We have a firm commitment to protecting our environment.
To minimise our impact we will (as far as is humanly possible):
Use locally grown, organic produce
Prepare and serve a mainly plant based menu
Avoid all single use plastic and packaging
Use environmentally friendly products
Recycle/reuse non-food waste
Compost food waste
Offset our and our guests carbon footprint by planting fruit trees on our land or donating to tree planting charities
Investigate and install solar/wind/geothermal power for the retreat
Donate a percentage of profits to environmental charities