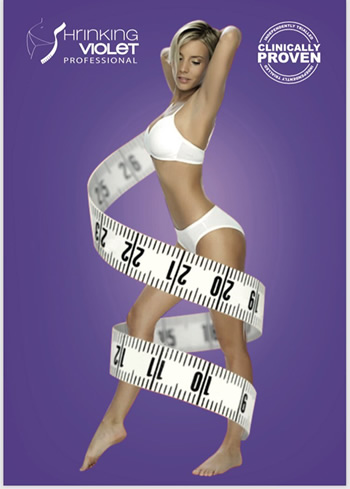 Hailed by the press as the "Loss Leader". Shrinking violet is used to remove inches in problem areas such as thighs, buttocks and abdomen. The solution is so powerful that even a 60 minute session can shrink waistlines by up to 2 inches! Includes a super-concentrated serum to shrink more inches.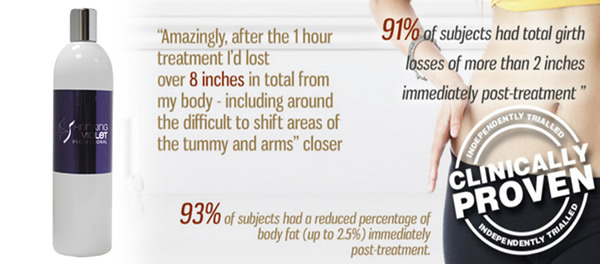 How does it work?
First of all you will be measured so that your before treatment inches are logged.
The Shrinking Violet Inch Loss oil is then applied to the body and you are then wrapped for 60 minutes.
The wrap will then be removed and you will be re-measured and your inch loss results will be revealed.
Price:
One treatment: €60
3 treatments: €55 each (€165)
6 treatments: €50 each (€300)