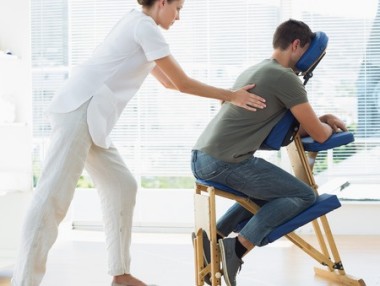 Indian Head Massage (or Champissage™) works on physical, mental and subtle levels. It works on the upper back, shoulders, upper arms, neck, head and face; the areas most vulnerable to stress and tension.
It is a de-stressing programme for the whole body.
Benefits include:
general and specific relaxation for muscles, providing immediate relief
knots and nodules can be broken down
dispersal of toxins
relief from chronic neck and shoulder stiffness
increased oxygen uptake in tissues
improved circulation of blood
stimulation and improvement of lymph circulation
restoration of joint movement and mobility
promotion of hair growth
promotes sense of calmness, peace and tranquility
releases anxiety
balance energies
Helps in relieving:
tension headaches
eye strain
earache
tinnitus
jaw ache
sinusitis
congestion
neck & shoulder stiffness
insomnia
disturbed sleep
Ideally conducted with oil (can be conducted with no oil) which strengthens hair and scalp.